About Pink
Pink Cosmetics was established in 2014 after Janet started to question what ingredients were in the skincare products she used on herself and her young girls. Horrified at the common use of controversial preservatives like parabens, strong sulphates & petrol derivatives (parafinium) being used by most brands on the market, she had a desire to try and make her own safer options. Formulating her own products without these questionable ingredients and using vegan ingredients that are never tested on animals became a passion for her. This resulted in her range of facial, bath and body products combining the best worlds of both science and nature, doing no harm and being ethical and full of integrity. 
Each product is made in small batches, and draws inspiration from nature as the ultimate source of many beneficial healing properties. The name itself sums up the brand. PINK: Perfectly Inspired by Nature's Knowledge.
From artisan soaps, masks, scrubs and home scents, to bath, hair, body, our Facial products, and our Mineral make-up , the range of Pink Cosmetics is ever evolving.
Pink Cosmetics are very proud to sell our beautiful products which are all vegan and contain no sulphates and parabens all over South Africa. We NEVER test on animals and all our suppliers are "cruelty free" too. We are approved by Beauty without Cruelty.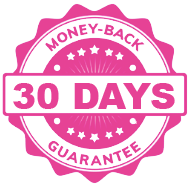 Please check out our Social media feeds on Instagram @pinkcos_   and Facebook @pinkcosmet